Australia and 55 other countries, including the United States and the UK, have launched a declaration against the use of arbitrary detention of foreign citizens to obtain political leverage in state-to-state relations.
"We are a strong advocate for promoting and protecting human rights," Australia's Foreign Minister Marise Payne said in a video message at 1 a.m. on Feb. 16.
"The right not to be subjected to arbitrary arrest or detention is guaranteed in international law and states must comply with their international human rights law obligations."
The Canada-led declaration comes in response to arbitrary detention being used by countries as bargaining chips in foreign relations.
It calls on participating nations to take firm steps to prevent and put an end to harsh conditions in detention, denial of access to legal counsel, torture, and other cruel, inhuman or degrading treatment or punishment.
Payne noted that part of the declaration includes not using the CCP virus, commonly known as the novel coronavirus, as a reason to deny consular access to detained foreign citizens.
"Today Australia stands with more than 55 of our international partners in our strong support for universal human rights and reiterates our resolute opposition to the use of arbitrary detention, arrest and sentencing to influence state-to-state relations," Payne said.
"The practice of arbitrary detention is against international law. States must uphold all of their international human rights obligations, and that includes those owed to foreign and dual nationals within their jurisdictions."
The declaration aims to bind the partnering countries to commit to core principles of human rights, consular relations, the rule of law, and the judiciary's independence to protect citizens who live, work, and travel abroad.
Payne said Australia would hold countries to account for the international commitments and obligation to comply with international laws and practices.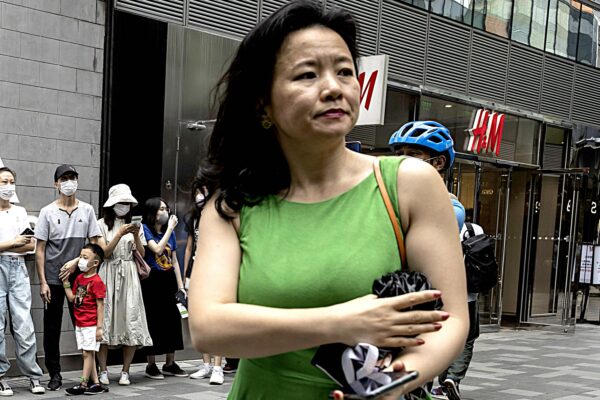 Last year, Australia updated its official travel advice for China, telling its citizens not to travel there or they may face arbitrary detention. China's strict national security laws can be interpreted broadly. This means that a traveller could break the law without realising it, the government warned.
A Chinese-born Australian journalist, Cheng Lei, was formally arrested on Feb. 7, after being detained in China for six months without charge on suspicion of illegally supplying state secrets overseas.
Cheng, 49, was a news anchor for CGTN, the international arm of the Chinese regime's state broadcaster, CCTV, before being detained in Beijing in August 2020 amid testy relations between Canberra and Beijing.
UK Foreign Secretary Dominic Raab said the practice of arbitrarily detaining individuals as leverage over another government is "indefensible" and won't be tolerated.
"The UK is proud to stand in solidarity with over 55 other countries to bring this unacceptable practice to an end," he said in a statement.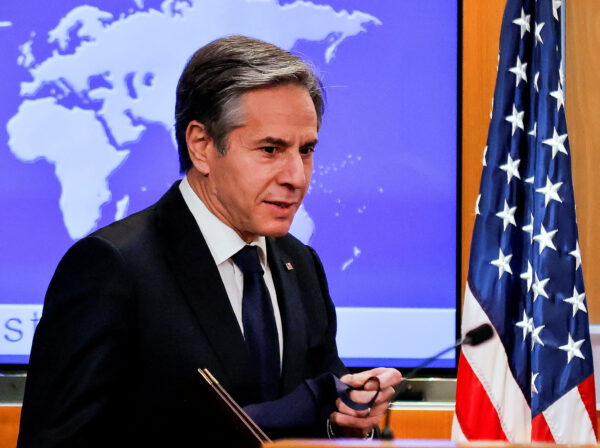 U.S. Secretary of State Antony Blinken said he was also honoured to participate in the declaration's launch and stand with the international community on the matter.
He said when arbitrary detentions are used by countries to obtain leverage in state-to-state relations "they are a heinous act against the human rights of the individuals in question, and are an affront to international diplomatic norms."
"The broad coalition of governments endorsing this declaration sends a clear message that history remains on the side of human rights and the rule of law—not the cynical use of law as a political tool. Human beings are not bargaining chips," Blinken said in a statement on Feb. 16.
"The United States wholeheartedly endorses this declaration and calls on all like-minded countries to work together to pressure the nations that engage in such detentions to put an end to this practice, to release those detained under such conditions, and to respect the rule of law and human rights," he said.
A Canadian government website says the practice is contrary to international law and undermines friendly relations between states, global cooperation, travel and trade.
Canada's Minister for Foreign Affairs Marc Garneau said all cases of arbitrary detention are unacceptable. "We will continue the fight against arbitrary detention in state-to-state relations, now and for the future," he said.